2018 Institute Theme: 
Identified and posted soon. Please stay tuned!
Featured Presenters
Dr. Linda Dorn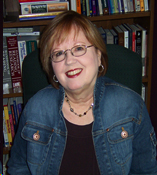 Linda Dorn is a Professor of Reading Education at the University of Arkansas at Little Rock where she coordinates the Educational Specialist, Doctoral, and Graduate Certificate in Reading programs. She is the founder and lead trainer for the Partnerships in Comprehensive Literacy Model and the Comprehensive Intervention Model.
In1999, she received the University Faculty Excellence Award for her work in research and scholarly activity. Linda is a Reading Recovery Trainer and is past president of the Board of Directors for the Reading Recovery Council of North America. At the state level, she has testified to legislative and state agencies on literacy instruction, and her work has been influential in shaping educational initiatives in the state. She has presented at over 300 state, national, and international conferences, including keynote addresses and featured sessions. Her publications include 7 books, book chapters, media publications, journal articles, and teaching materials. Her latest publication is Changing Minds, Changing Schools, Changing Systems: A Comprehensive Literacy Design for School Improvement (Hameray, 2015). Linda is currently conducting research with the University of Maine on the effects of layered interventions on the reading acceleration of low-performing students.
Carla Soffos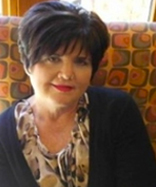 Carla Soffos is a University Clinical Coach for the Partnerships in Comprehensive Literacy (PCL) model and the Comprehensive Intervention Model (CIM). Carla has a Master's degree in Reading, plus graduate hours as a Reading Recovery Teacher Leader and literacy coach. She has over 25 years experience in education, including classroom teacher, intervention specialist, and literacy coach.
Carla is nationally recognized for her work in comprehensive literacy and her co-authored publications with Linda Dorn. She has collaborated with school districts across the United States on implementing a comprehensive literacy approach for school improvement. In her current role as a university clinical coach, Carla provides tailored support for PCL and CIM schools across the country, including the use of technology for live observations and coaching support.
Linda and Carla have also co-authored many professional books: Scaffolding Young Writers: A Writing Workshop Approach; Shaping Literate Minds: Developing Self Regulated Learners; Teaching for Deep Comprehension: A Reading Workshop Approach and most recently Interventions that Work: A Comprehensive Intervention Model for Preventing Reading Failure in Grades K-3.
Many professional educators will be presenting at the 2018 Comprehensive 4K-12 Literacy Institute!  Visit our institute
Sessions

page to read more about each of them!