2018 Institute Theme: 
Scaffolding Learning
Featured Presenters
Daniel Willingham earned his B.A. from Duke University in 1983 and his Ph.D. in Cognitive Psychology from Harvard University in 1990. He is currently Professor of Psychology at the University of Virginia. His research concerns the application of cognitive psychology to K-16 education.
He writes the "Ask the Cognitive Scientist" column for American Educator magazine, and is the author of Why Don't Students Like School? When Can You Trust the Experts? Raising Kids Who Read. and The Reading Mind (2017). His writing on education has appeared in sixteen languages.
​He was appointed by President Obama to serve as a Member of the National Board for Education Sciences.
Dr. Willingham's keynote will focus on the topic of self-regulated learning.  It's self-evident that students become increasingly responsible for their own learning as they move through grades. Whether preschoolers learn or not is deemed the credit (or failure) of the teacher. But by grade 12, expectations are high that students can learn on their own; it's routine to lecture, expecting students will take good notes, or to send students home with complex reading, expecting that they will comprehend new content and commit it to memory for a quiz. Recent research has shown that students—even successful college students—use terrible strategies when asked to regulate their learning in this way. In this talk I'll discuss research on the problems that K-12 students have in regulating their learning, focusing especially on reading. I will also discuss ways that educators can scaffold these skills.
Carla Soffos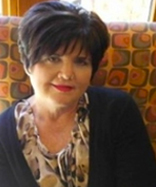 Carla Soffos is a University Clinical Coach for the Partnerships in Comprehensive Literacy (PCL) model and the Comprehensive Intervention Model (CIM). Carla has a Master's degree in Reading, plus graduate hours as a Reading Recovery Teacher Leader and literacy coach. She has over 25 years experience in education, including classroom teacher, intervention specialist, and literacy coach.
Carla is nationally recognized for her work in comprehensive literacy and her co-authored publications with Linda Dorn. She has collaborated with school districts across the United States on implementing a comprehensive literacy approach for school improvement. In her current role as a university clinical coach, Carla provides tailored support for PCL and CIM schools across the country, including the use of technology for live observations and coaching support.
Linda and Carla have also co-authored many professional books: Scaffolding Young Writers: A Writing Workshop Approach; Shaping Literate Minds: Developing Self Regulated Learners; Teaching for Deep Comprehension: A Reading Workshop Approach and most recently Interventions that Work: A Comprehensive Intervention Model for Preventing Reading Failure in Grades K-3. Teaching for Transfer, their latest text will be out soon.
Dr. Cindy Owens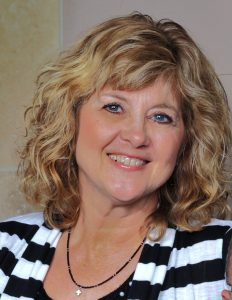 Dr. Cindy Owens is the ELA Coordinator and Literacy
Trainer for Nixa Public Schools where she trains Reading Recovery Teachers, CIM Interventionists, and Dyslexia Therapists as well as provides professional development for classroom teachers. She also collects and analyzes data to track the progress of struggling students. In addition to her public school responsibilities, Cindy is also adjunct faculty at the University of Arkansas – Little Rock where she is currently co-investigator of a research study examining the influence of training in a meaning-based intervention on teacher effectiveness and academic gains of dyslexic students. Cindy is currently president of the Missouri Association of Reading Recovery Educators and is responsible for coordinating the state conference. She recently published a chapter (Changing Children's Lives through Kindergarten Interventions) in Changing Minds, Changing Schools, Changing Systems (Edited by Dorn, Forbes, Poparad, & Schubert) based on her dissertation.
Many professional educators will be presenting at the 2018 Comprehensive 4K-12 Literacy Institute!  Visit our institute

Sessions

page to read more about each of them!