2017 Institute Theme: 
Teaching for Tomorrow

  
Learning is as much social as it is cognitive. Within an integrated language workshop, teachers provide students with collaborative opportunities to build, expand, and transfer knowledge across multiple contexts.  In the process, students develop language skills and flexible strategies for constructing deeper meanings from challenging materials.  This attitude is self-empowering, and prepares students to deal with the challenges of tomorrow's learning.
Featured Presenters
Dr. Linda Dorn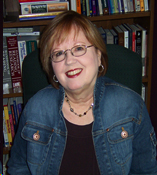 Linda Dorn is a Professor of Reading Education at the University of Arkansas at Little Rock where she coordinates the Educational Specialist, Doctoral, and Graduate Certificate in Reading programs. She is the founder and lead trainer for the Partnerships in Comprehensive Literacy Model and the Comprehensive Intervention Model.
In1999, she received the University Faculty Excellence Award for her work in research and scholarly activity. Linda is a Reading Recovery Trainer, and is past president of the Board of Directors for the Reading Recovery Council of North America. At the state level, she has testified to legislative and state agencies on literacy instruction, and her work has been influential in shaping educational initiatives in the state. She has presented at over 300 state, national, and international conferences, including keynote addresses and featured sessions. Her publications include 7 books, book chapters, media publications, journal articles, and teaching materials. Her latest publication is Changing Minds, Changing Schools, Changing Systems: A Comprehensive Literacy Design for School Improvement (Hameray, 2015). Linda is currently conducting research with the University of Maine on the effects of layered interventions on the reading acceleration of low-performing students.
Dr. Adria Klein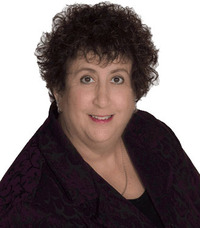 Dr. Adria Klein is a professor emerita of reading education at CSU San Bernardino.  She is a Reading Recovery trainer, visiting professor, and program director at Saint Mary's College of California; this Reading Recovery international certiGication in early literacy and language is held by fewer than 50 professors worldwide.  A former president of the California Reading Association, she also served on the International Reading Association Board of Directors.  She is the author of many professional books and articles including Research in Reading Recovery, Interactive Writing, Guided Reading and Shared Reading and many children's books.  As a senior consultant for the nonprofit New Teacher Center, she has been the principal investigator for a Hewlett Foundation funded grant on oral language development for PreK – Grade 3.  She also is a principal investigator for the federal i3 grant (Innovation in Instruction) for Give years at Saint Mary's College; this grant was awarded to 19 universities under the direction of The Ohio State University to provide early intervention for young children in Reading Recovery.
Carla Soffos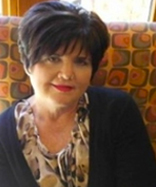 Carla Soffos is a University Clinical Coach for the Partnerships in Comprehensive Literacy (PCL) model and the Comprehensive Intervention Model (CIM). Carla has a Master's degree in Reading, plus graduate hours as a Reading Recovery Teacher Leader and literacy coach. She has over 25 years experience in education, including classroom teacher, intervention specialist, and literacy coach.
Carla is nationally recognized for her work in comprehensive literacy and her co-authored publications with Linda Dorn. She has collaborated with school districts across the United States on implementing a comprehensive literacy approach for school improvement. In her current role as a university clinical coach, Carla provides tailored support for PCL and CIM schools across the country, including the use of technology for live observations and coaching support.
Linda and Carla have also co-authored many professional books: Scaffolding Young Writers: A Writing Workshop Approach; Shaping Literate Minds: Developing Self Regulated Learners; Teaching for Deep Comprehension: A Reading Workshop Approach and most recently Interventions that Work: A Comprehensive Intervention Model for Preventing Reading Failure in Grades K-3.
35+ additional professional educators will also be presenting at the 2017 Comprehensive 4K-12 Literacy Institute!  Visit our institute Sessions page to read more about each of them!
Michelle Amend
Nate Perry
Pam Emmerich
Brian Reindl
Dawn Stiegert
Heather Gordon
Colleen McCarthy
Margot DeBot
Jessica Wintheiser
Carly Andrew
Elizabeth Miller
Tara Caul
Carolyn Huenink
Rob Meyer
Tammy Boyd
Marsha Rear
Kelsey Schmit
Maureen Schiefelbein
Heather LaVarnway
Jill Johnson
Melissa Whitmore
Caitlin Etten
Candice Sayre
Rob Abbott
Tara Burki
Karen Neuser
Amy Oakley
Jennifer Statz
Emily Zarnowski
Kelly Luedeke
Jennifer Hengel
Coreen Wyngaard
Nicole Hochholzer
Gayle Doyle
Maria Kucharski
Stacey McKinley
Amy Rice
Pam Gustin
Kaaren Adams
Marcia Jordahl
Jennifer Soehner